Lovestruck! with Kep1er Again
The girls are finally back! After almost half a year Kep1er is here to serve Kep1ians a mini album to make us giddy with excitement. But perhaps you don't know much about Kep1er, so who are they? 
Formed on the survival show Girls Planet 999 after 12 episodes of intense competition, in late 2021. Another one of Mnet's reality competition shows, with predecessors such as Produce 101 season 2 and Produce 48, creating groups Wanna One and Iz*one respectively. With Girls Planet 999 a whopping 99 contestants entered the show, only 9 making it to the final group. Mentored by senior idols and given song missions, these girls fought hard to debut. Worldwide fan voting while airing and input of mentors or 'Planet Masters' as referred to in the show. With some notable contestants that didn't end up making it to the finale too, like, Billlie's Sheon and Babymetal's newly announced member Momoko, just to name a couple. An almost terrifyingly large scale competition. 
Girls Plant 999: Mnet
Our group's final lineup, in order of rank first to ninth, consists of: Kim Chaehyun, Huening Bahiyyih, Choi Yujin, Kim Dayeon, Seo Youngeun, Kang Yeseo, Eizaki Hikaru, Sakamoto Yashiro, and Shen Xiaoting! Much of the group's first debuts as idols, but Yujin of CLC along with Yeseo of Busters and CutieL making their redebuts! Here at Kawaii Gifts, I, Zaida, am indecisive and love Hikaru Yeseo and Youngeun; and Nick, is a committed Bahiyyih bias. 

Kep1er:

 

WAKEONE Entertainment  
Officially formed in January of 2022, this is a temporary group of idols from all different companies and backgrounds. Contract ending around June of 2024, there's only a little over a year left with Kep1er so dont miss out while they're still active! A truly versatile group of up and coming stars for years to come. 
Kep1er: WAKEONE Entertainment  
Consisting of 5 songs, this EP is a taste of bubblegum and sunshine, with an edge of course. Songs like 'Back to the City' and 'LVLY' are somewhere in the teen pop realm. My personal favorite being 'Why' as it brings down the energy to a cool spring evening. Getting us ready for the sunny season Kep1er brings pinks, grassy baseball fields, and streetwear. Playful and lighthearted, with an addicting guitar riff, you'll surely be as Lovestruck! as we are with this comeback!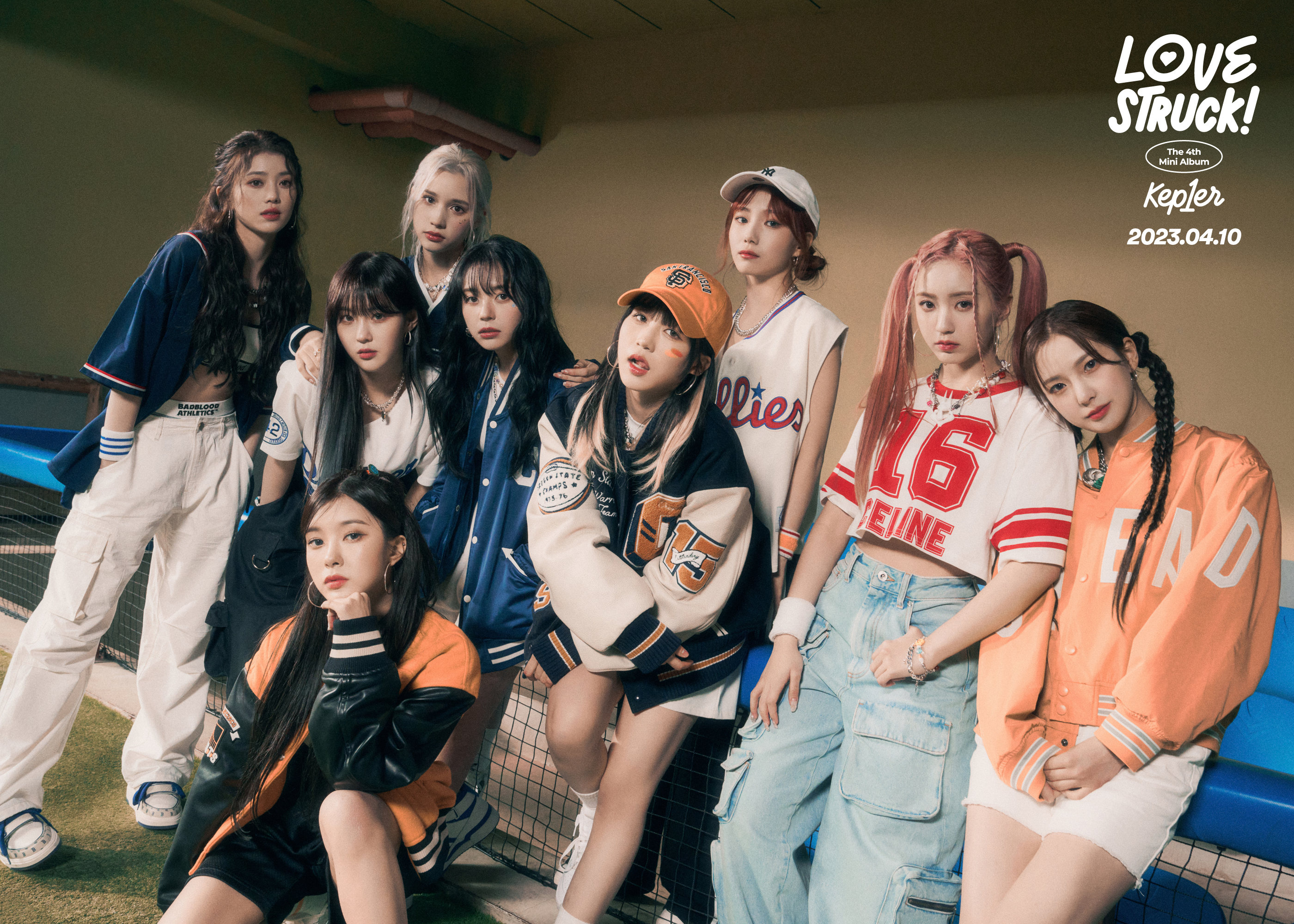 Kep1er:

 

WAKEONE Entertainment  
The physical album consists of 3 standard versions. Eye Contact, a baby blue paw print cover with a baseball concept for the photobook. Giddy, kitty, get it? Love Strike, a pale yellow and big heart cover with a girl next door type concept. And First Blush, a soft pink with a gradient heart, the girls in pink on pink for a party. You can also find platform and digipack versions of this album but Kawaii Gifts is sticking with the standard for now.
Kep1er - 

LoveStruck: WAKEONE Enterainment  
Expect to see this album stocked at our Shadyside location and online store in the next couple of weeks! But if you can't stand the wait, we have all of their previous mini albums too. Stop by or order online, and a little secret, we still have a few (free with purchase) pre-order photocards for Troubleshooter and it's first come first serve! Thank you so much for reading this far, make sure to check us out on our instagram, tiktok, facebook and more; all linked on our website's home page!
0 comments